CDizz Tutorials - Editing and publishing User Profile
1. Choose Tools > Edit my music collection to open the "edit music collection" web page.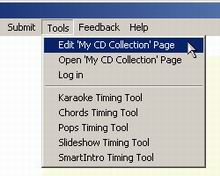 2. On the Edit page, Check the "Publish 'My CD Collection' Page checkbox.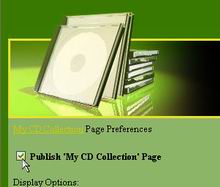 3. Then check the personal details and CD information you wish to show on your collection page.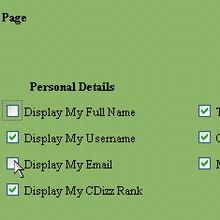 4. If you are already a registered CDizz user, Fill in your Username and password.
- If you are a new user, click on "open new user", fill in the short registration form and click on submit to register, after registration is complete click on the link to return to the edit collection page.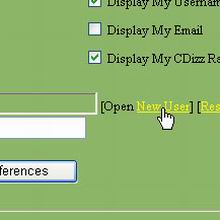 5. Click on "update preferences" to publish your CD collection page.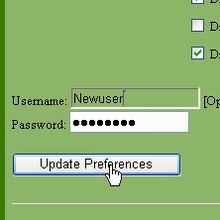 6. To view your collection page Choose: Tools > Open my CD collection to open your CD collection web page.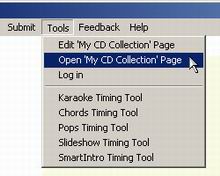 7. Your collection will be published in a personal address, that you can send to your friends or link to from your own website or web log.
You can download and use the following graphic buttons in your website to refer the visitors to your collection page:
Image URL:

http://www.cdizz.com/images/collectionButtonSquare.jpg

Image URL:

http://www.cdizz.com/images/collectionButtonSmall.jpg
NOTICE: Remember to link or send only the "My CD collection" page address and not the Edit page address.
More CDizz Tutorials: