1. Select a track.

2. Select "Karaoke Timing tool" from the "Tools" menu to open the Timing tool.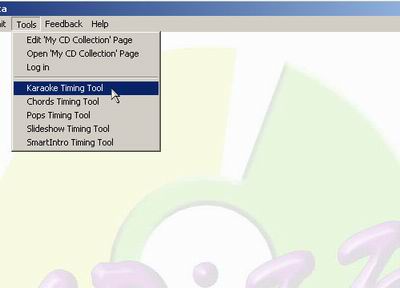 3. Click on "Edit" to enter editing screen.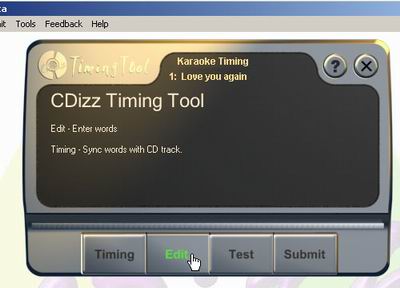 4. Type in the lyrics for the selected track
- Click "save" to save lyrics and return to main screen.
(Click "cancel" to return to main screen without saving)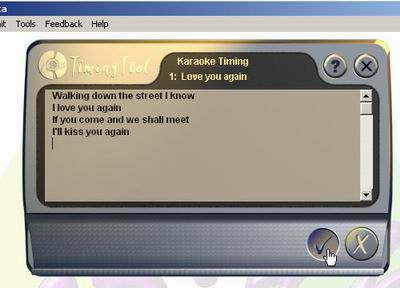 5. Click on "Timing" to enter the timing screen.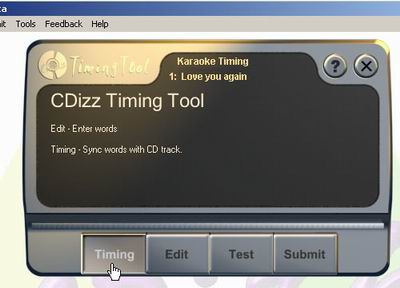 6. Click on the "Set" button to set the timestamp to each word.
Note: If you made an error, you may click the back button to return to the beginning of the current line.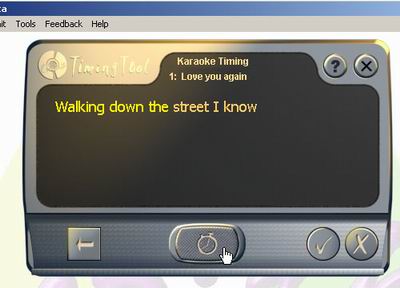 7. When timing is complete, click on the save button to save timing and return to the main screen.
(Click cancel to return to main screen without saving)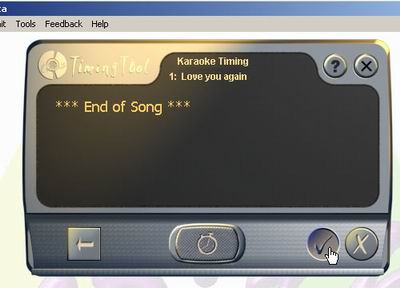 8. To test your timing, click on the Test button.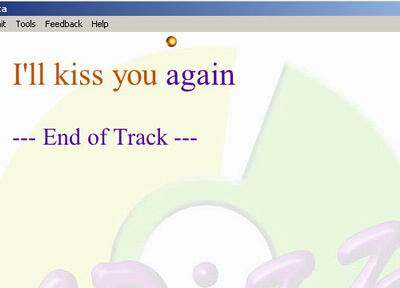 9. To share your timing with others, click on Submit to open CDizz Submit page on your default browser, and follow the instructions on the webpage.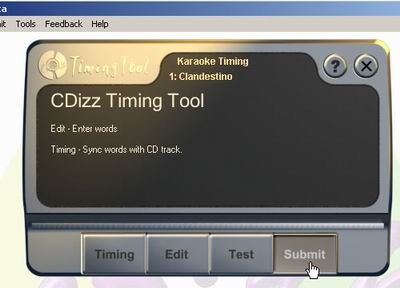 10. Click on the close (X) button to close the timing tool.